Let's start with the example market above: Miami, FL.  Right away we learn: who is traveling to Miami?  What time of the year are they coming?  What cities are they coming from?
So you can see here that 26% of people coming to Miami are international.  47% are coming from within the U.S.  That's important because oftentimes hosts are thinking about; Should they be able to accommodate different languages?  Should they be putting different languages in their listing?  Should they accommodate different types of travelers?
In Miami, currently not really but we can see the previous month it may of been a factor we would consider at 32% international.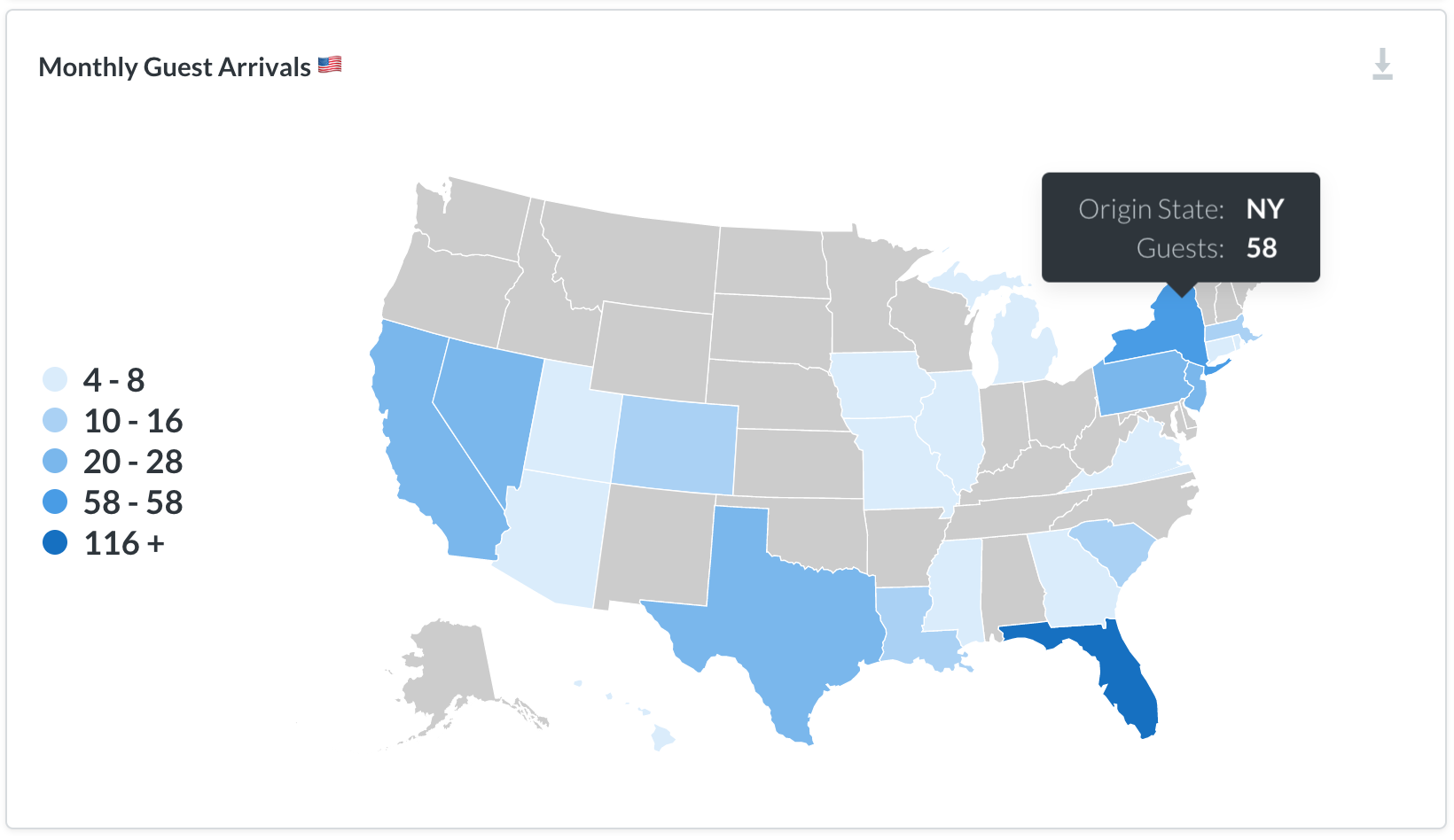 So you have a domestic traveler, and you should be thinking about the top markets where your people are coming from.  New York, Los Angeles and Miami itself are your top markets.  If you are doing any sort of marketing campaign, thinking about geo-targeting these people through social media, through AdWords, is a really smart idea.
You can also see where people live in social media.  You can see that seventy three percent of people traveling to Miami have a Facebook profile.  So that's going to be your best bet for getting people on social media.